About Us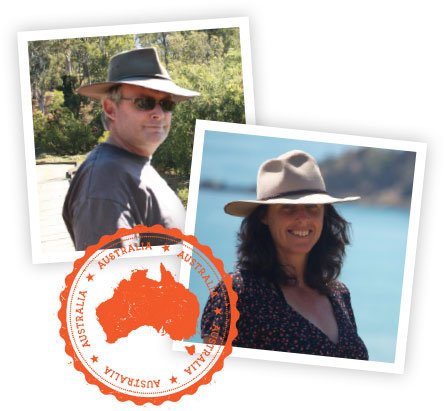 We both share a love of travelling our great country and a desire to share the experiences, adventures and incredible places with like minded travellers. We have travelled most of the east coast, the southern end, Cape York, Simpson Desert and through the Red Centre more than once and are looking forward to more travels including the Top End, Western Australia, Kimberleys and anywhere in between. More recently we have also been involved with the Campervan and Motorhome Club of Australia and have been running safaris for motorhomes all over Australia. Each tour that we run is specialised to either run off-road 4WD tagalongs or predominately sealed roads for motorhomes.
HISTORY
ANDREW
Some of my experience includes extensive knowledge of navigation and outback skills, 20 years of extensive off road driving, 6 years off road racing competition, involvement in local 4WD club from running the driver awareness programs to also running and organising trips. In 2015 I had the pleasure of participating in the Shit Box Rally and raised $8,500 towards the Cancer Council (the trip ran from Canberra to Townsville via Birdsville in a 1970 Volvo)
RENEE
Having grown up in Tasmania and Victoria I have travelled extensively through my early years and have a love of travelling our country. I especially love the outback with the vibrant contrast of colours and the ruggedness of the landscape with so much to explore. I look forward to sharing our travels and adventures with you and showing you new places and the amazing landscape of our country.